Design Thursday #6 · Special: Anniversary of Independence
The '60s in Design

Stefania Silvestri · General Secretary DesignLibrary Milano - Karolina Jakaitė · Director of Design Foundation, Vilnius

cycle: The future in the past · free entrance for members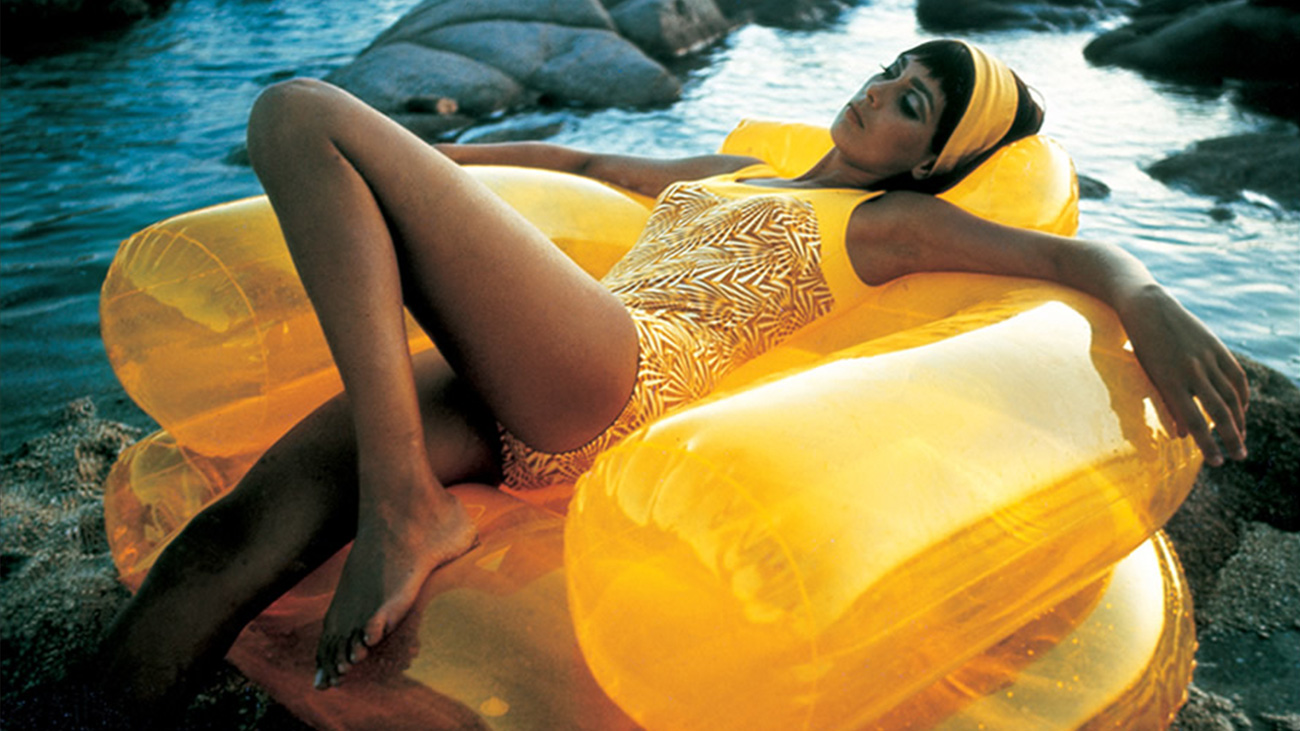 The sixties is denoting as a complex of inter-related cultural and political trends around the globe defined around 1963 with the Kennedy assassination, the Martin Luther King Jr's famous "I Have a Dream" speech to a crowd of over a million, and ending around 1972 with the Watergate scandal.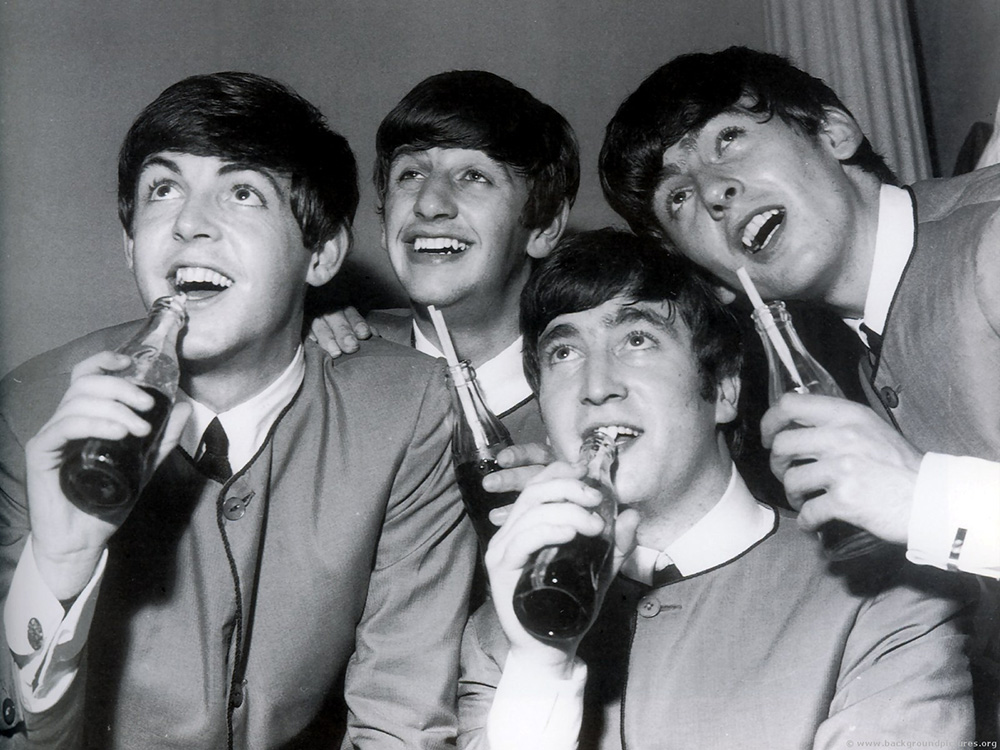 As a response in arts and design the 1960s were all free love, flower power and pop music. The previous decade's love of American design was replaced, as Swinging London became the centre of all things groovy.
In a spirit of rebellion, 1960s plundered the past for inspiration. The result is a ragbag of styles culled from all over, including Victorian and Edwardian, the 1920s and art nouveau.
But it was not just about replicating past styles; everything was given an irreverent twist to make it all its own.
Pop art and op(optical) art had a firm footing in the 1960s. Artists such as Andy Warhol and David Hockney with their pop art references to mass culture (soup cans, comic strips, images of icons like Marilyn Monroe) crossed over into interiors, and on to murals, wallpaper and posters.
Similarly, op art with its use of pattern and color to simulate movement found its way on to everything from furniture to wallpaper. Artists such as Bridget Riley, who works predominantly in black and white, became the vogue.
In furniture transparent blow-up furniture. Flat pack furniture was also a 1960s phenomenon: Verner Panton with his multi-purposes furniture in molded plastic and sculptural shapes, Terence Conran with the new Habitat concept opened in 1964 as well as Peter Murdoch with the disposable paper chair, covered in op art designs, laminated and intended to last three to six months. In Italy Joe Colombo created the 'central living block', which had compartments for living, eating and sleeping.
The Italian design excitement and sperimentation found its peak in 60's, when a great number of ordinary objects were produced. There was a rapidly increasing national and international market demand, people usually bought objects more for their names then for their real worth.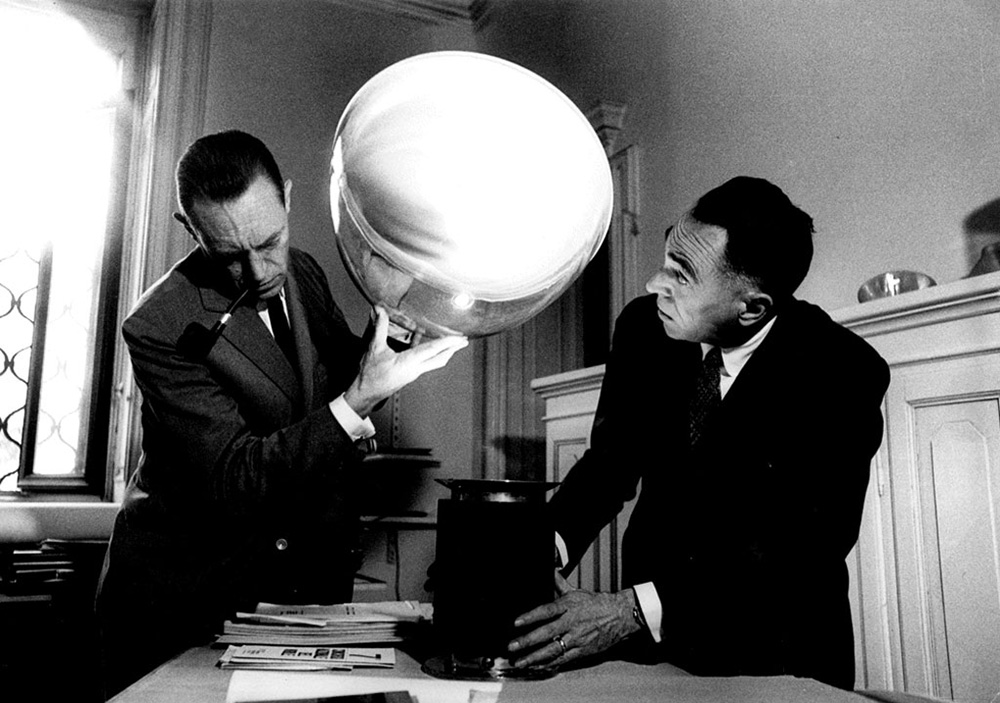 To mention Mario Bellini, Gae Aulenti, Angelo Mangiarotti, Enzo Mari, Vico Magistretti, Ettore Sottsass, Marco Zanuso, Achille and Piergiacomo Castiglioni, Anna Castelli Ferrieri, Richard Sapper.
WHY WERE THE 1960s SO IMPORTANT FOR THE HISTORY OF LITHUANIAN DESIGN?
In the Soviet context, the word "design" had a very specific meaning. Use of term was usually avoided because of its "capitalist" undertones and its incongruity with socialist ideology:
"The ideas and methods used by competing capitalist firms are alien to us – their camouflaging of a product's deficiencies with an effective use of gilding, ostentatious form, or the sublime combination of colors."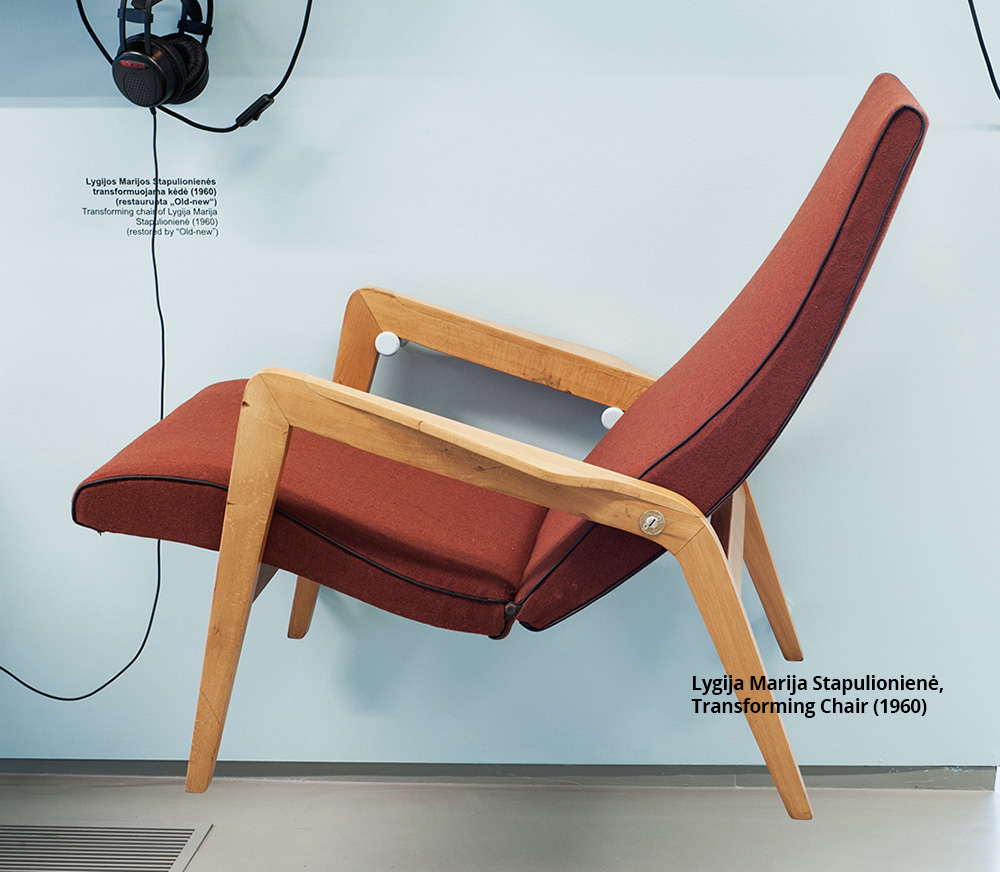 Though the ideals of socialist planned economies were fundamentally different from the Western understanding of design, this didn't mean that there was no design, or designers, to speak of. On the contrary, many events that were critically important for Soviet and Lithuanian design occurred in the late 1950s and early 1960s, including the establishment of new institutions, the launch of specialized study programs, the organizing of the first design exhibitions, and the evolution of concepts concerning the modernization of objects and environments.
To gain a better understanding of this period, we need to introduce different keywords that better reflect the realities of the day. Though professionals used the English-derived term "dizainas" (design), in official discourse the concept was always being modified into new and akward terminology: industrial art (pramoninė dailė), industrial or technical aesthetics (pramoninė arba techninė estetika), artistic construction (meninis konstravimas), or industrial modeling (pramoninis modeliavimas). Design was a field that existed between industrial production and applied art and between the technical and the aesthetics, characterized by the contradictions between theory and practice, modern unique projects and manufacturing defects, between professional mastery and simple hackwork, and between declared prosperity and perpetual shortage.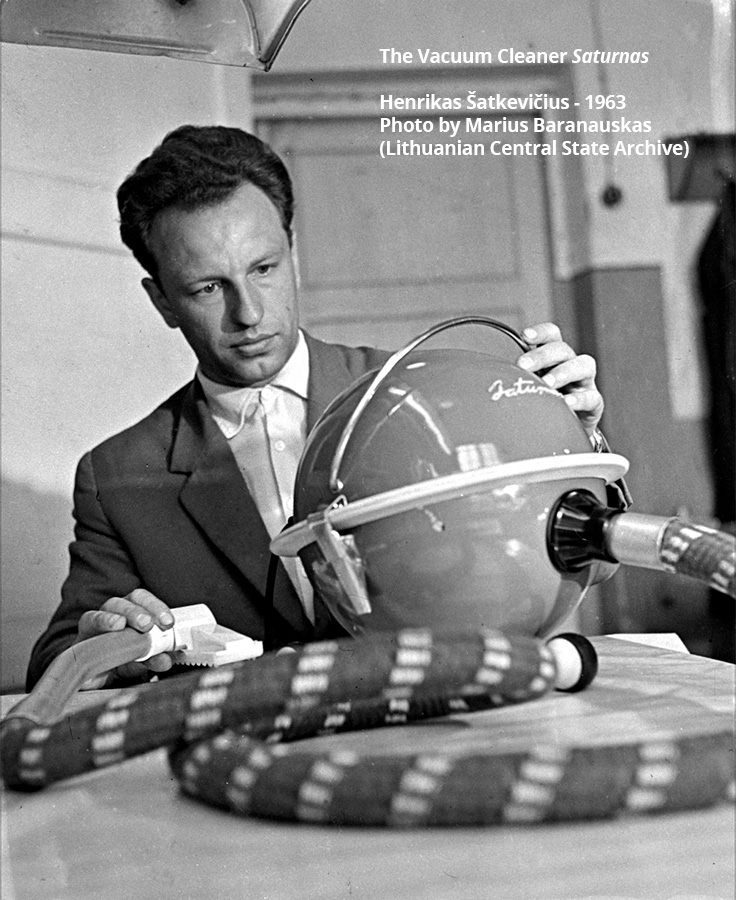 People who worked in this specific field were usually called "industrial product modelers", "artists-constructors", or "artists-decorators" – and only very rarely as simply "designers":
"Our mission as artists-constructors is to create objects that satisfy the needs of the members of our socialist society, to help them strengthen the shape of our communist life."
We could list more than a hundred Lithuanian designers who began their creative careers in the late 1950s and 1960s – some well known, others completely unknown. Some specialized in a specific area of design (in furniture, computing or branding, for example) and dedicated their entire professional careers to that field, while others spent only a few years in design, usually after receiving a specific job appointment after graduation or, in rare cases, by taking on a commission of an applied nature (as in the examples of painters such as Algirdas Petrulis and Eugenijus Antanas Cukermanas).
Responding to the need for new specialists, the Vilnius Art Institute introduced a new field of specialization in design in 1961, or rather, to quote source materials from that time, it "introduced the specialization profiles of artistic industrial modeling and decoration," and later opened the Department of Industrial Artistic Construction, headed for several decades by Professor Feliksas Daukantas (1915–1995), considered the pioneer of Lithuanian design education.
The design studies program was noted for its highly praised introductory course based on the Bauhaus method, as well as for contract agreements with producers and a diversity of activity genres and fields of work in pursuit of original and contemporary forms and functional solutions for a wide array of different objects: welding equipment, machinery, the entire transportation system, household chemical packaging, beer bottles, and new trademarks.
"Training designers is something new. It needs support - support for experimentation and the pursuit of new approaches and a trust in the courage and hopes of those who experiment."
137 students graduated from the design department between 1965 and 1980 - an average of seven graduates per year. Some designers were given full-time positions with enterprises (like Algis Šarka, from the first graduating class, who spent his entire life working for the Sigma Computing Machine factory in Vilnius), but most worked in specialized design offices.
by Stefania Silvestri and Karolina Jakaitė
DesignLibrary Kaunas
Santaka Valley
K. Baršausko str. 59
51423 Kaunas (LT)
3rd floor > the landing